Return to Society

It takes ten years to grow a tree, longer to educate a man.
il faut dix ans pour cultiver un arbre bien plus longtemps pour qu'un soit homme soit cultivé
The schools are under a "BT" system - build, transfer. They are turned in to local governments after completion. The construction is supervised by Sowers Action, a Hong Kong non profit organization dedicated to Education Development Program in China.
During the Wenchuan earthquake in 2008, none of the schools constructed under its supervision collapsed.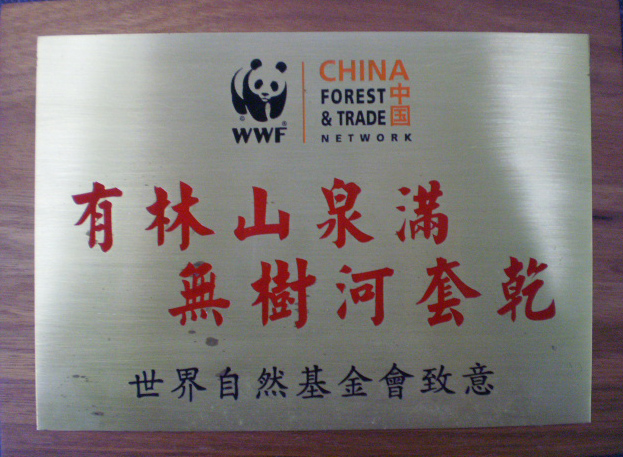 In the Chinese New Year of DOG – 2018 - we set some goals:
To be committed to take in charge the maintenance and research fees of the planted forest at Shi Lou, Shanxi.
To sponsor 20 Hanshan Normal University students in Chao Zhou.
To explore new items in the direction of "grow trees, nurture people"
Reforestation
School
Education Aid
Reforestation not only beautifies the living environment; the trees conserve water and reduce soil erosion.

Forests prevent wind and sand, increase the humidity in the air and adjust temperature; reduce natural disasters.
Dong Shan, Guangdong
Since reforestation and water conservation, drinking water has been supplying to the villagers for 13 years even during the dry season.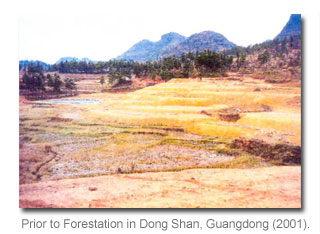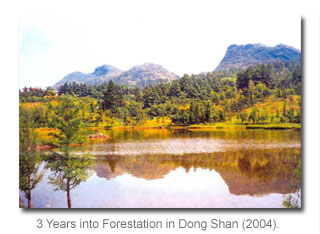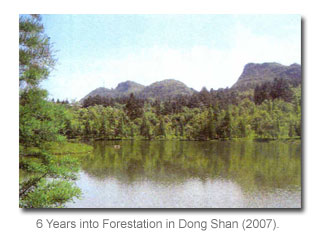 Wang Wen Ling, Shanxi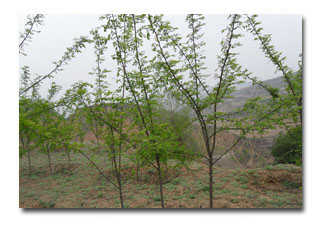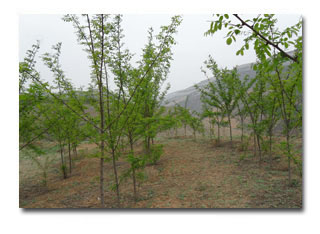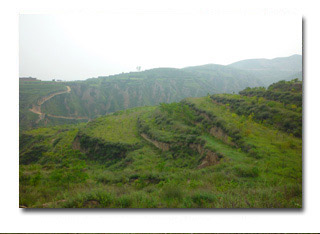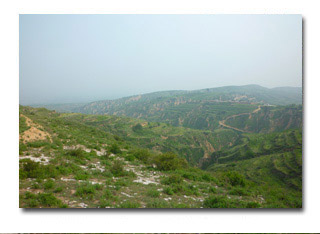 Shi Lou, Shanxi
Received Dr. Chong's message which read:
Good news, the forestation project in (黃土高原)Loess Plateau , Shan Xi that AUMA participate has a new development. Not only the forestation is successful, it enables the water being reserved to reach a level for a well to be dug. The problem of lacking fresh water in the village of Si Jiang where pipes are frozen during winters was solved.
______________________________________________________________________________________
The project that Auma takes part of - reforestation at Shi Lou, Shanxi in the Loess Plateau – made good progresses.
Some trees grew ten meters high, Compared to bare land, the difference is remarkable. A mouth of a spring created few years ago becomes creek. The food chain was formed.
The state's attention was drawn, a budget for a research being carried out by 2 professors and a group of students has been approved.
______________________________________________________________________________________
Auma commits herself to the reforestation of 139 acres of land in 3 years at the"Loess Plateau" 黄土高原. The site is in Shi Lou, Shanxi 山西石楼. Diversity in species is considered. The job will be supervised by a non profit and non governmental organization -"Green Action Charity Foundation Ltd"力行植林慈善基金會 » www.greenaction.org.hk

Per Wikipedia, the Loess Plateau, also known as the Huangtu Plateau, is a plateau that covers an area of some 640,000 km² in the upper and middle reaches of China's Yellow River. Loess is the name for the silty sediment that has been deposited by wind storms on the plateau over the ages. Loess is a highly erosion-prone soil that is susceptible to the forces of wind and water; in fact, the soil of this region has been called the "most highly erodible soil on earth". The Loess Plateau and its dusty soil cover almost all of Shanxi and Shaanxi provinces, as well as parts of Gansu province, the Ningxia Hui Autonomous Region, and the Inner Mongolia Autonomous Region.
Shi Lou, Shanxi Report

2013 July - Auma has committed to plant 44,400 trees on 300 acres of bare land in ShiLou, Shangxi the next three years.
2013 Green action annual report (Final)
2016 Shanxi report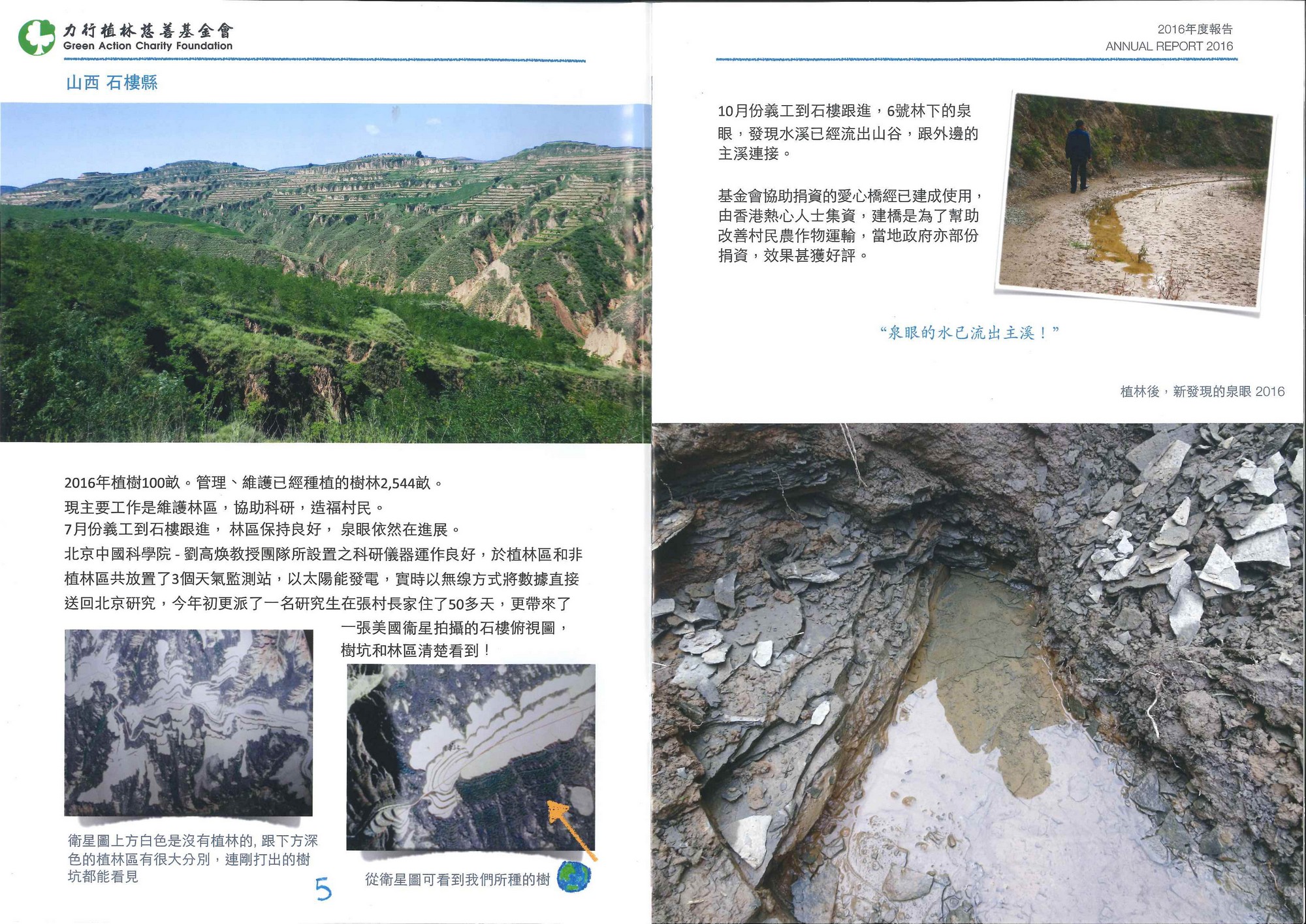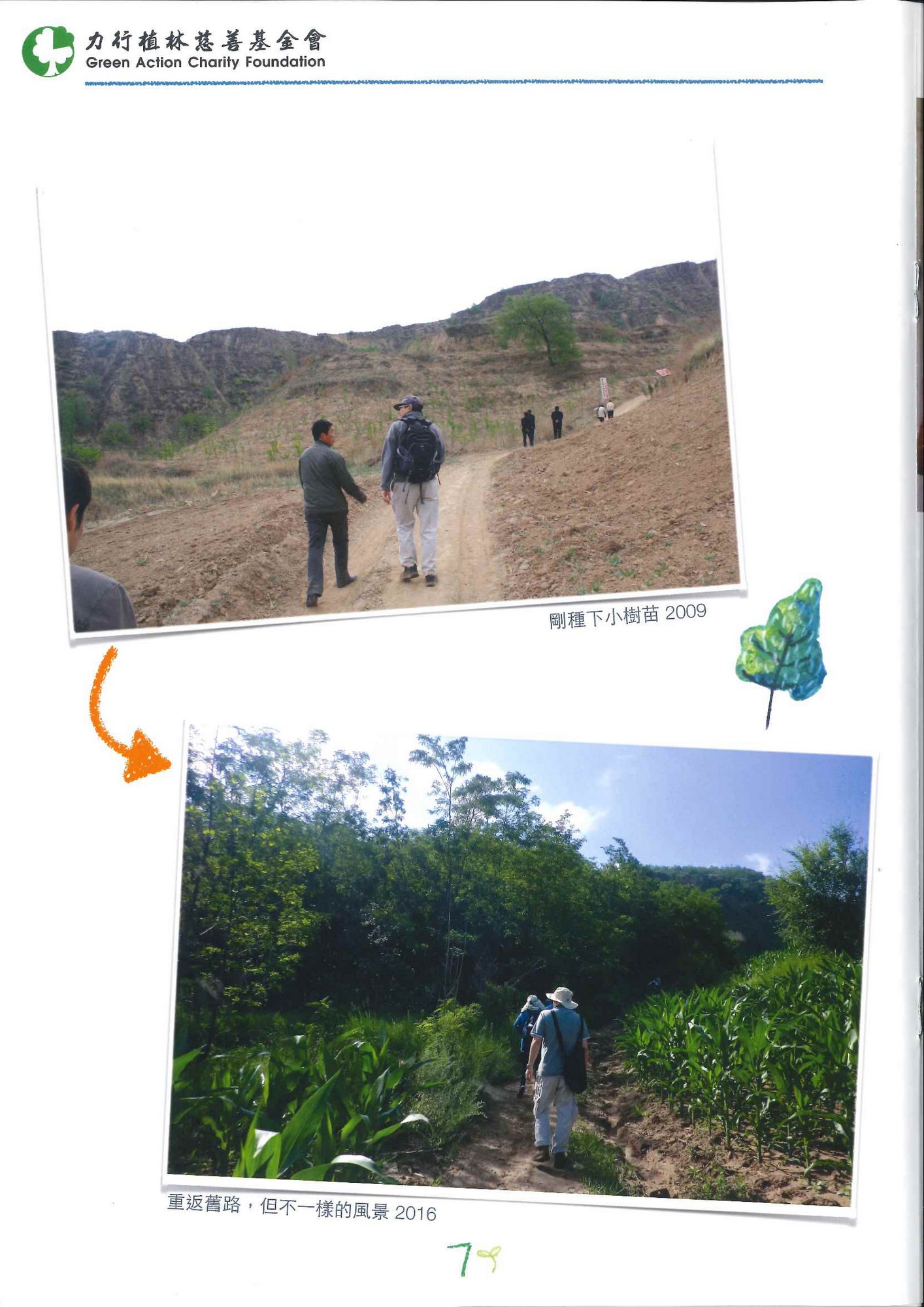 2018 Shanxi report

Yunnan Province DaLiHeQing County DuoMei Township ShangHeChuan Wide Benefaction Sowers Action Project Hope Primary School
Finished in 2008. Total area is 816.02 sq. meter
6 classrooms, 5bedrooms for pupils, 8 bedrooms for techers.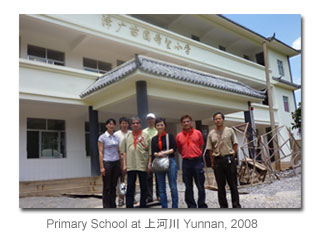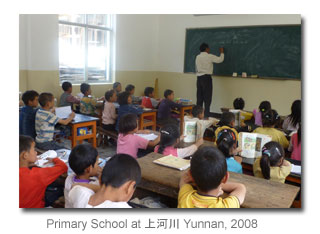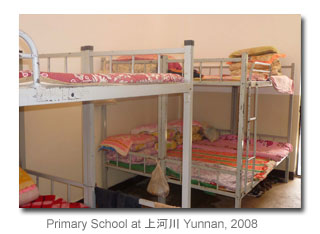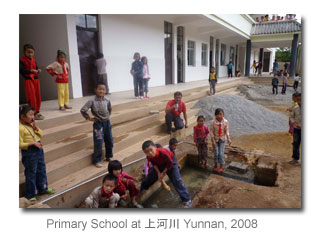 Yunnan Province Zhaotong City Daguan County Shoushan Township Ganhai Village Wide Benefaction Sowers Action Hope Primary School
The school comprises 3 buildings, 1 for teaching, 1 dormitory, 1 canteen, with total area of 1,591.5m².
Classes are from pre-school to primary 6. The dorm can house 192 children.

It will be operative next term when the current 305 students will be moved to the new buildings. Right now some kids have to walk 2 to 3 hours per way to/from school; the dormitory will save them from that.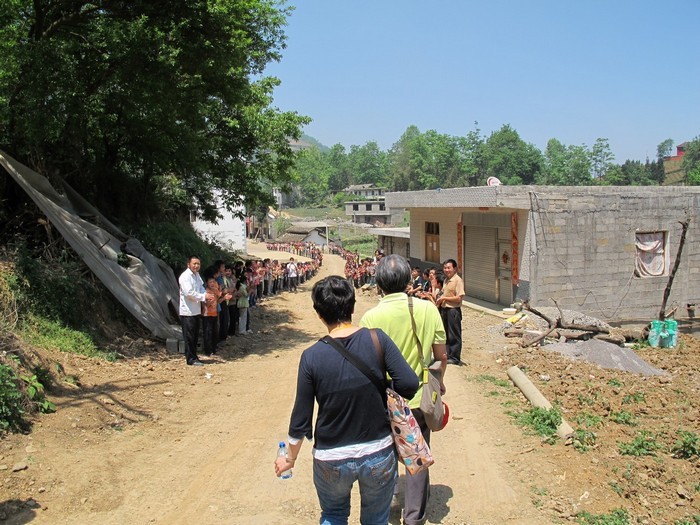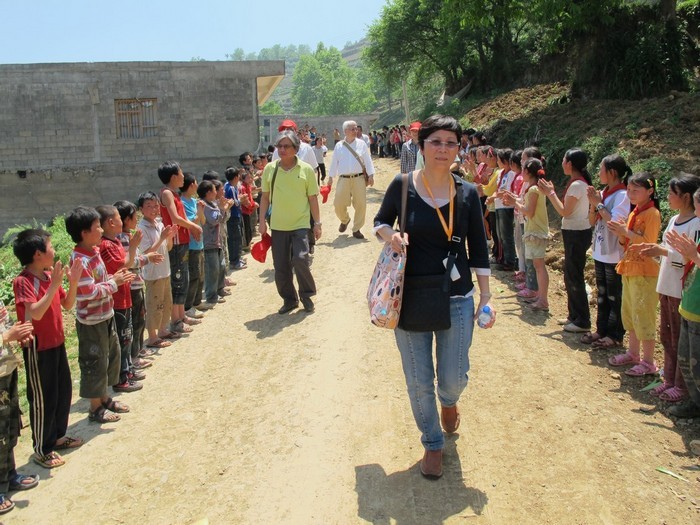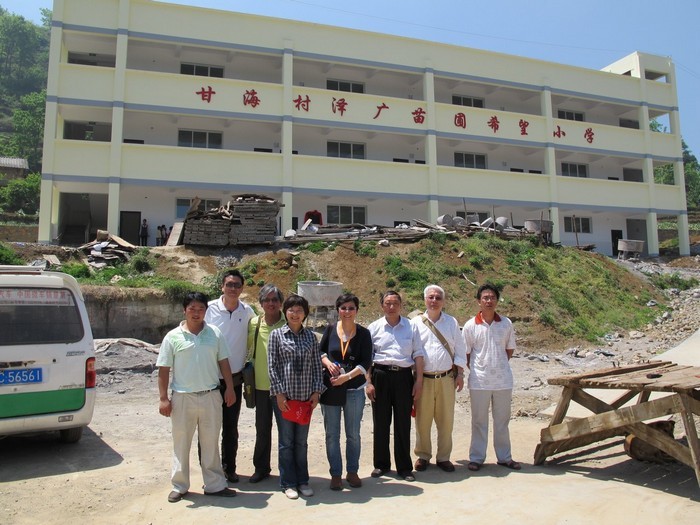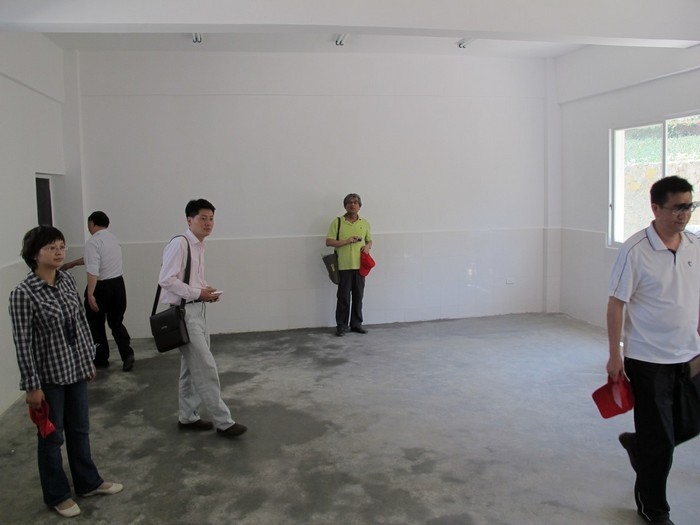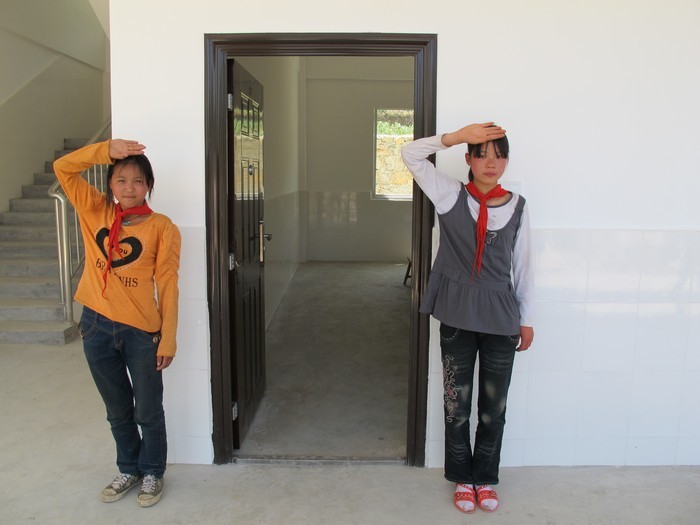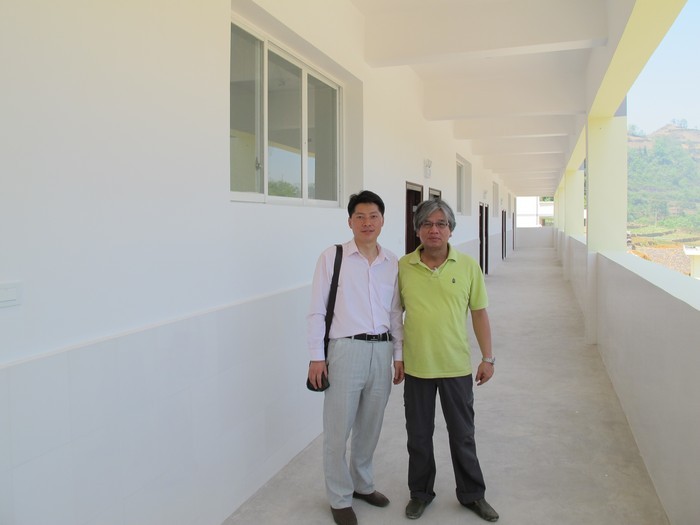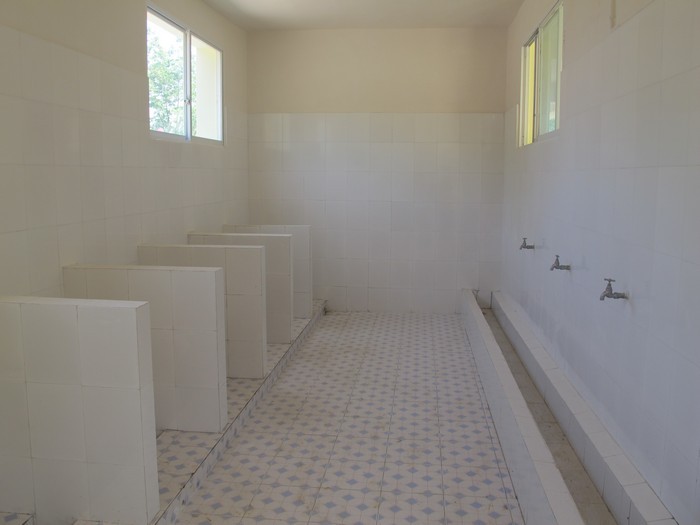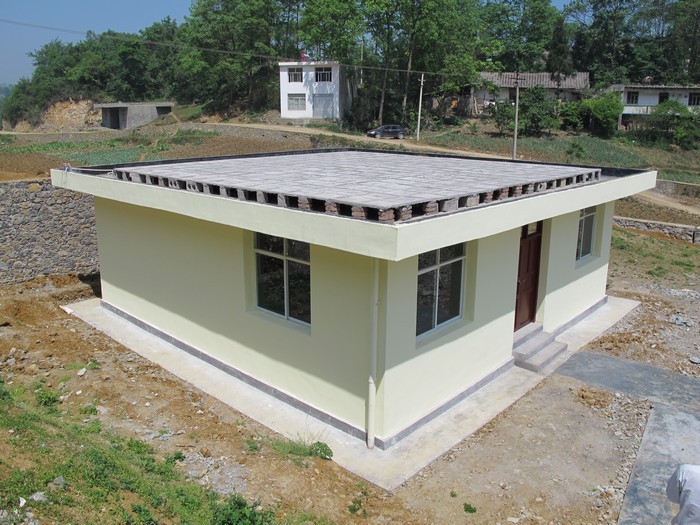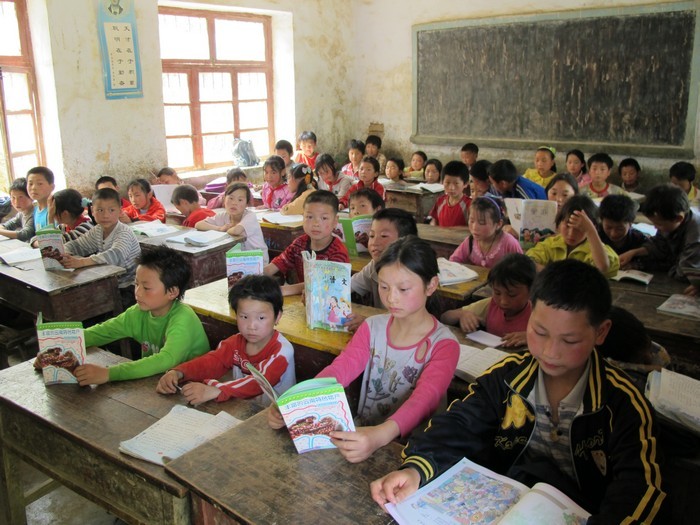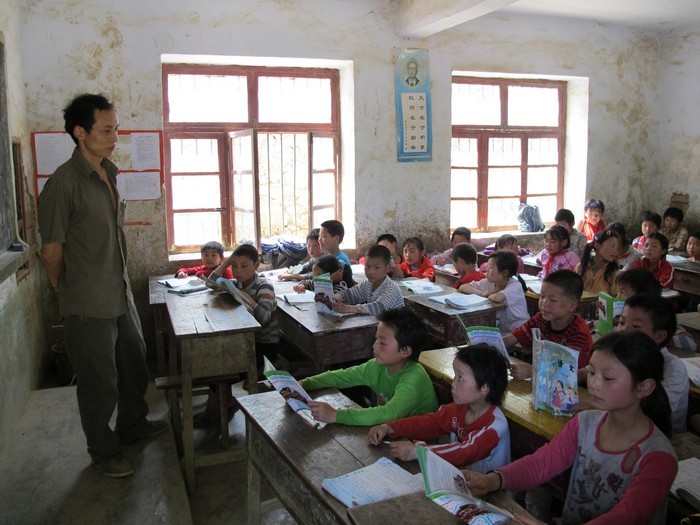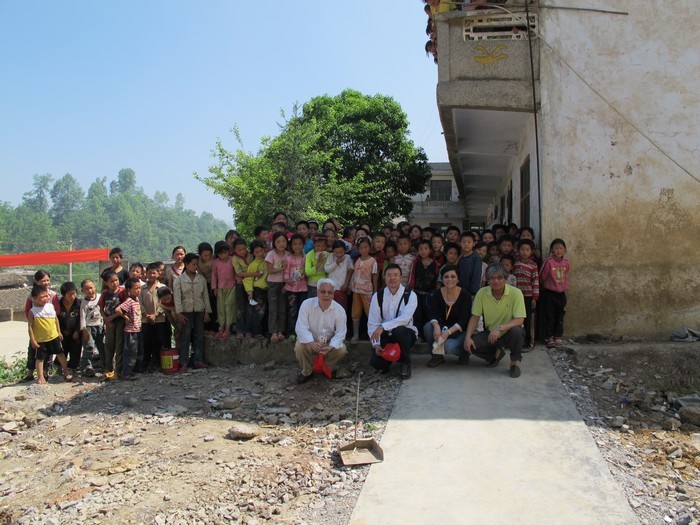 Yunnan Province - 3rd Action Project Hope Primary School
The new building will include

:




- Education hall 211.56m² with 8 rooms each of 46.80m²

.
- Teachers' Room 46.80m²
- Function room

46.80m²


- Laboratory

46.80m²


- Computer Room

46.80m²


- sub total

439.95m²


Total Area 1001.55m²
- An enclosing wall of 90 meter
Yunnan Province Puer City LanCang County ShangYun Town XiaYun Village Wide Benefaction Sowers Action Hope Primary School
The site has been selected, construction work will start early 2011
Inspection report

THE SCHOOL IS CONSTRUCTED TO STAND 9TH MAGNITUDE EARTHQUAKE

Construction Progress Report

COMPLETED
Yugu Village N&D Wide Benefaction SA-PH Primary School
The 5th school that Auma got involved into is sponsored by Mr. François LEMARCHAND, the founder of Nature et Decouvertes, the 5th most preferred retail chain in France.

It is situated at Gansu Province

The new construction will comprise :
- Education hall of 257.40m² with 6 rooms each of 42.90m²
- 2 Function rooms each 42.90m², total 85.80m²
- Teachers' dormitory building with 10 rooms, each 15m², total 150m²
- Students Canteen 40.50m²
- Toilet 54m²
Total Area: 587.70m²
- Main road to school
- An enclosing wall of 180 meters

This school was the 5th contracted, yet constructed and finished the 4th.

BELOW IS EXTRACTED FROM AN E-MAIL DATED JULY 29 OF SOWER ACTION.
There was a 6.6-magnitude earthquake struck near Min counties on July 22 and that was the area where this school is located in. Sowers Action have contacted the school immediately and learnt the following situation

1. no teachers and students injured in the accident
2. some bricks fell from the rooftop of the school canteen
3. there wasn't any damaged on the school construction, and no crack can be found on the wall

Please also find the photo report of the school we collected after the earthquake.
For details please surf below link - 2018
https://mp.weixin.qq.com/s/K3r4Wedompc-Q0rRX9oa5A

______________________________________________________________________________________
In 2017, 24 students got the aid, they were selected by the University, all have financial needs. 15 from Auma, 9 from friends including 2 private enterprises CEO.
http://mp.weixin.qq.com/s/4NjedCOUGjebXSTgTvcdaA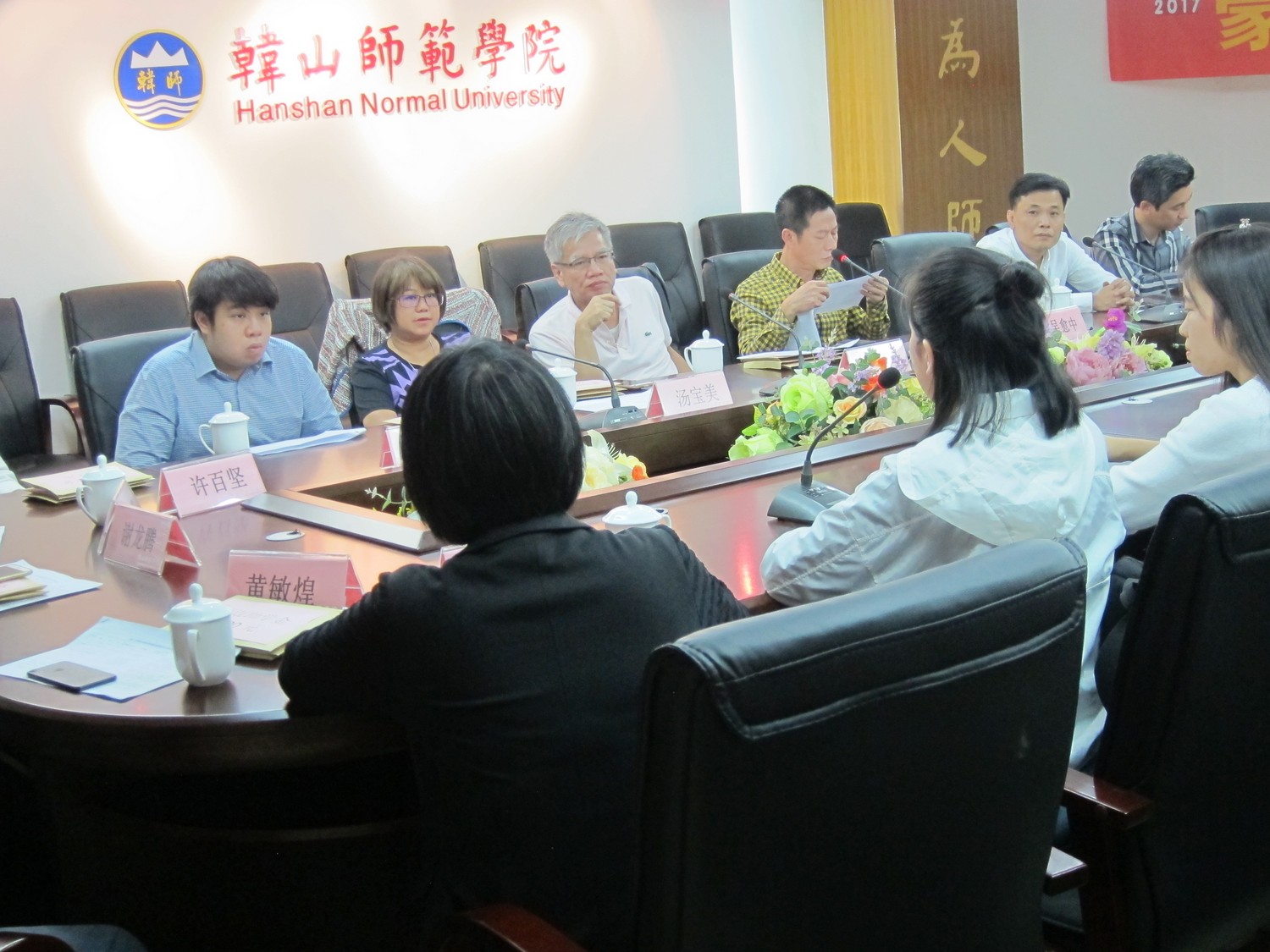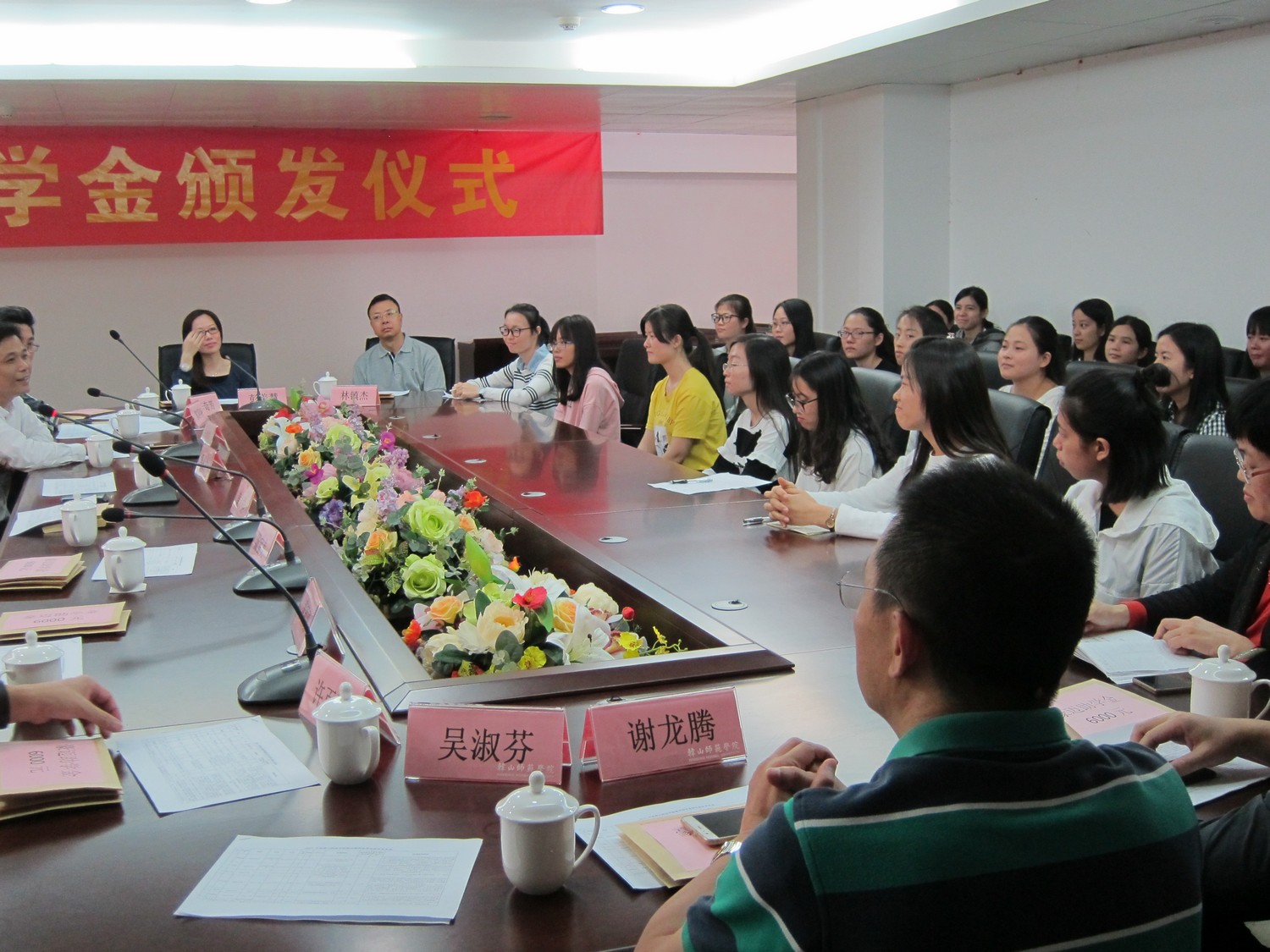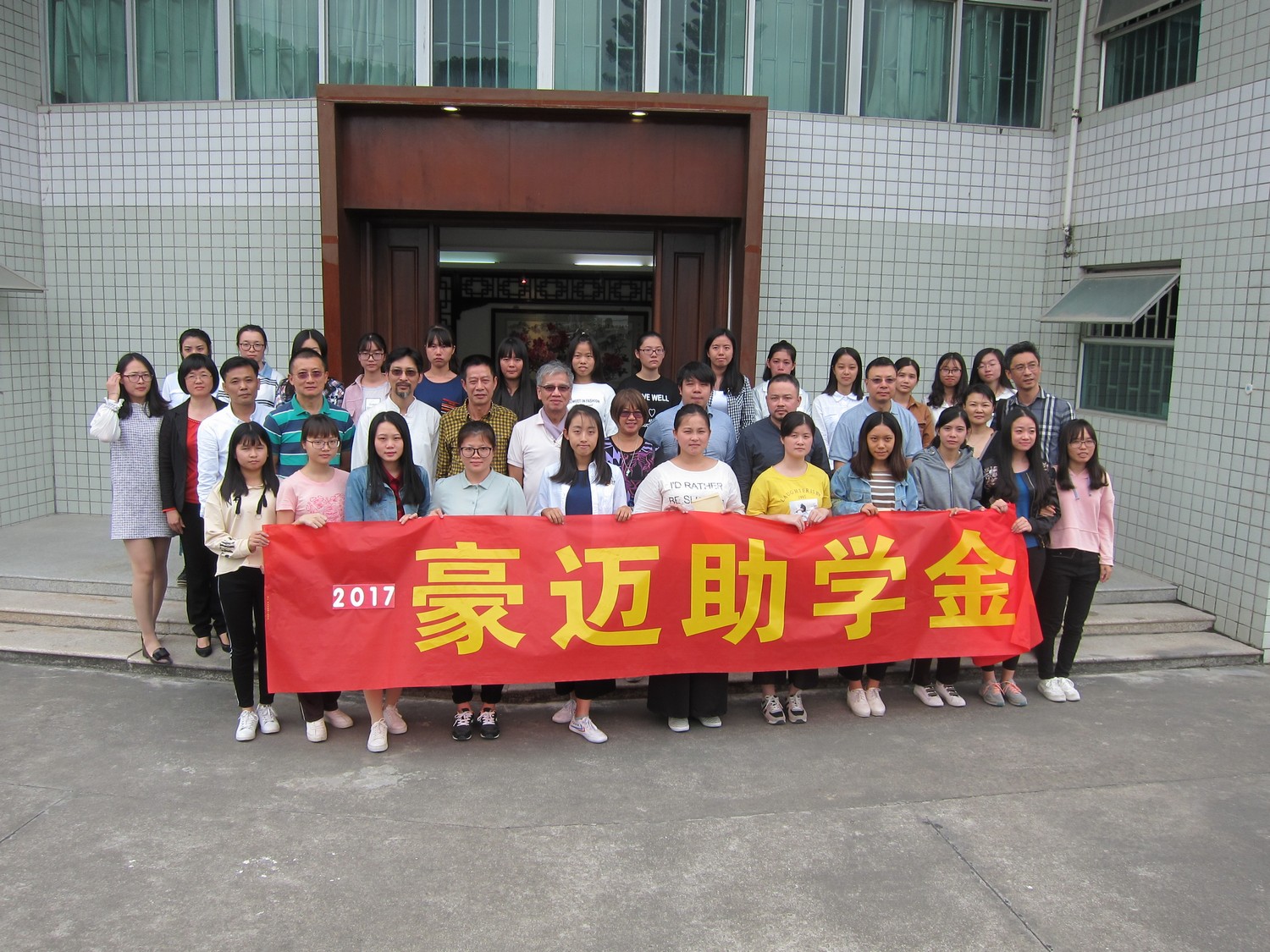 ______________________________________________________________________________________
http://www.hstc.edu.cn/content.jsp?urltype=news.NewsContentUrl&wbtreeid=1011&wbnewsid=10350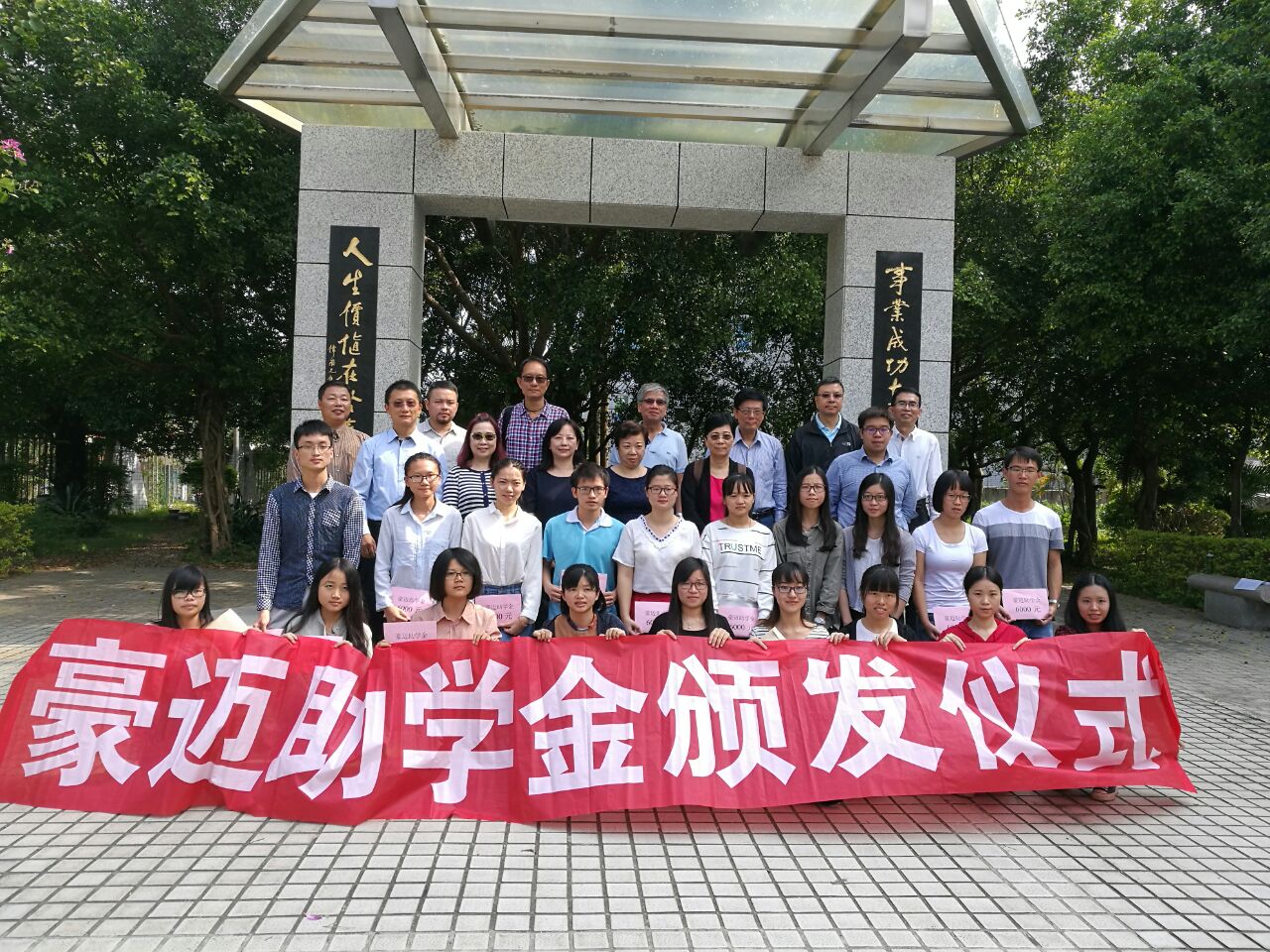 In 2016, Auma sponsored 10 students, her sentimental friends 7, making a total of 17.
On 8th November, cash was directly put into the hands of the beneficiaries, conscientious students who need a financial help. They are selected by the university.
Auma will continue this deed.
_____________________________________________________________________________________
______________________________________________________________________________________
On 10th November, Auma granted the funds in the hands of 8 students in need studying in Han Shang Normal University, Chaozhou。A friend - Miss Stephanie Ng Shuk Fun - aided one more.
We will make an effort to support more students each and every year.
It's worth noting that the action has a Zeeman effect, it's learnt from the university that since our move last year, 2 graduated students followed suit.

3 friends + 1 owner of a private enterprise in the mainland have registered for 2016 donations.
http://news.hstc.edu.cn/info/1027/4156.htm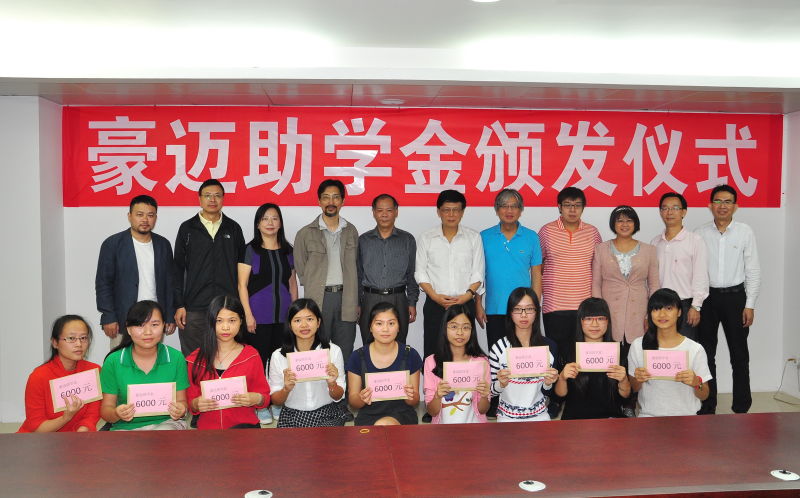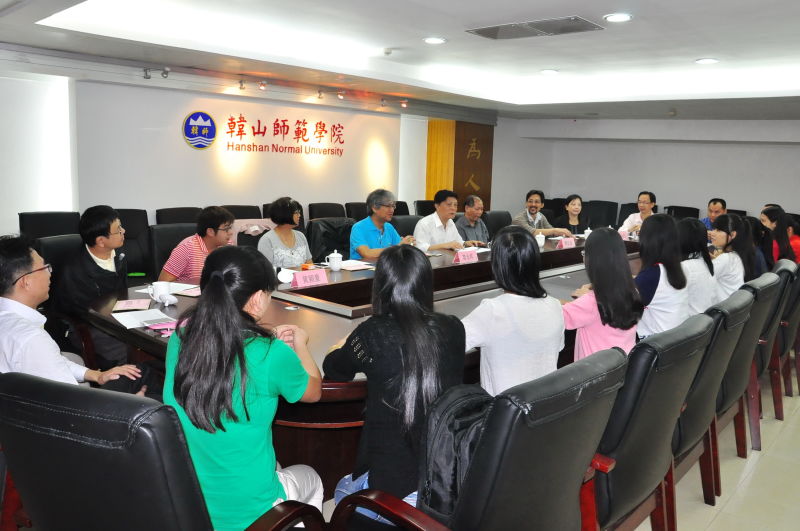 ______________________________________________________________________________________
In 2014 Auma sponsored five university students who were in financial difficulties. The money was directly put into their hands. The current management will repeat the gesture every year with at least one more recipient added each time.
http://jyx.hstc.edu.cn/news/982501.shtml